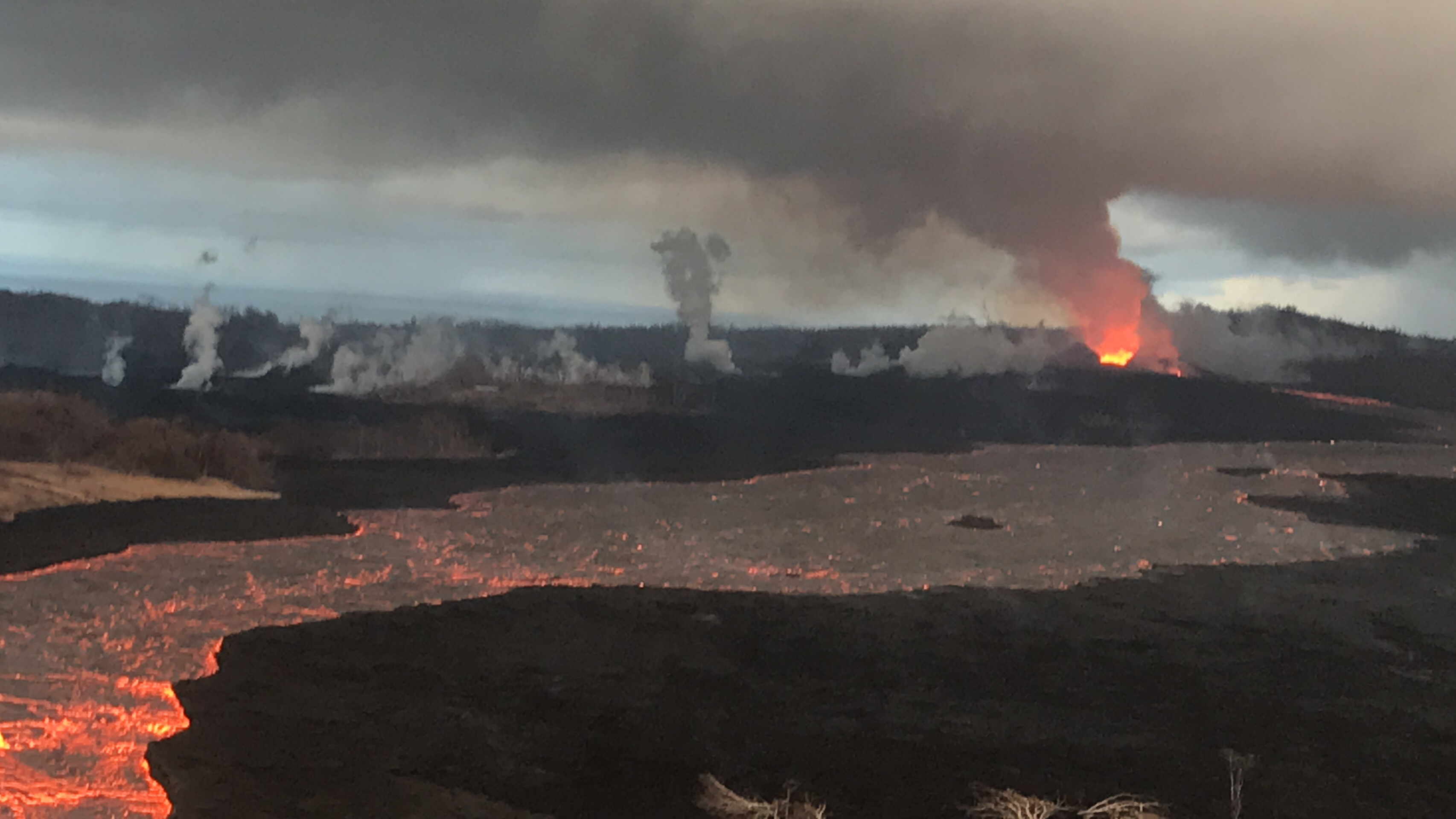 View of Fissure 8 and channel during the morning overflight on July 7.
Lava entering the ocean as seen through steam and rain early this morning.
Fissure 8 continues to erupt lava steadily into the perched channel leading northeastward from the vent. Disruptions to the mid-channel occurred yesterday afternoon producing localized overflows along the margins of the flow field, mostly atop earlier lavas. A significant overflow north of the cinder quarry advancing yesterday and last night towards Cinder Rd. has stalled. An overflow lobe moving around the west side of Kapoho Cone remains active this morning and small brushfires are reported along the margins. Downstream, lava appears to be reoccupying the channel leading to the ocean entry were multiple fingers of lava are active. The southern margin of the ocean entry shows little sign of movement.
Yesterday's channel disruption and overflows were caused by blockages that developed along the channel. Additional blockages and resulting overflows are likely to occur as long as the activity continues.
Fissure 22 continues to exhibit weak spattering. No other fissures are active.
Pele's hair and other lightweight volcanic glass fragments from the lava fountain at Fissure 8 continue to fall downwind of the fissure, dusting the ground within a few hundred meters (yards) of the vent. High winds may waft lighter particles to greater distances. Residents are urged to minimize exposure to these volcanic particles, which can cause skin and eye irritation similar to volcanic ash.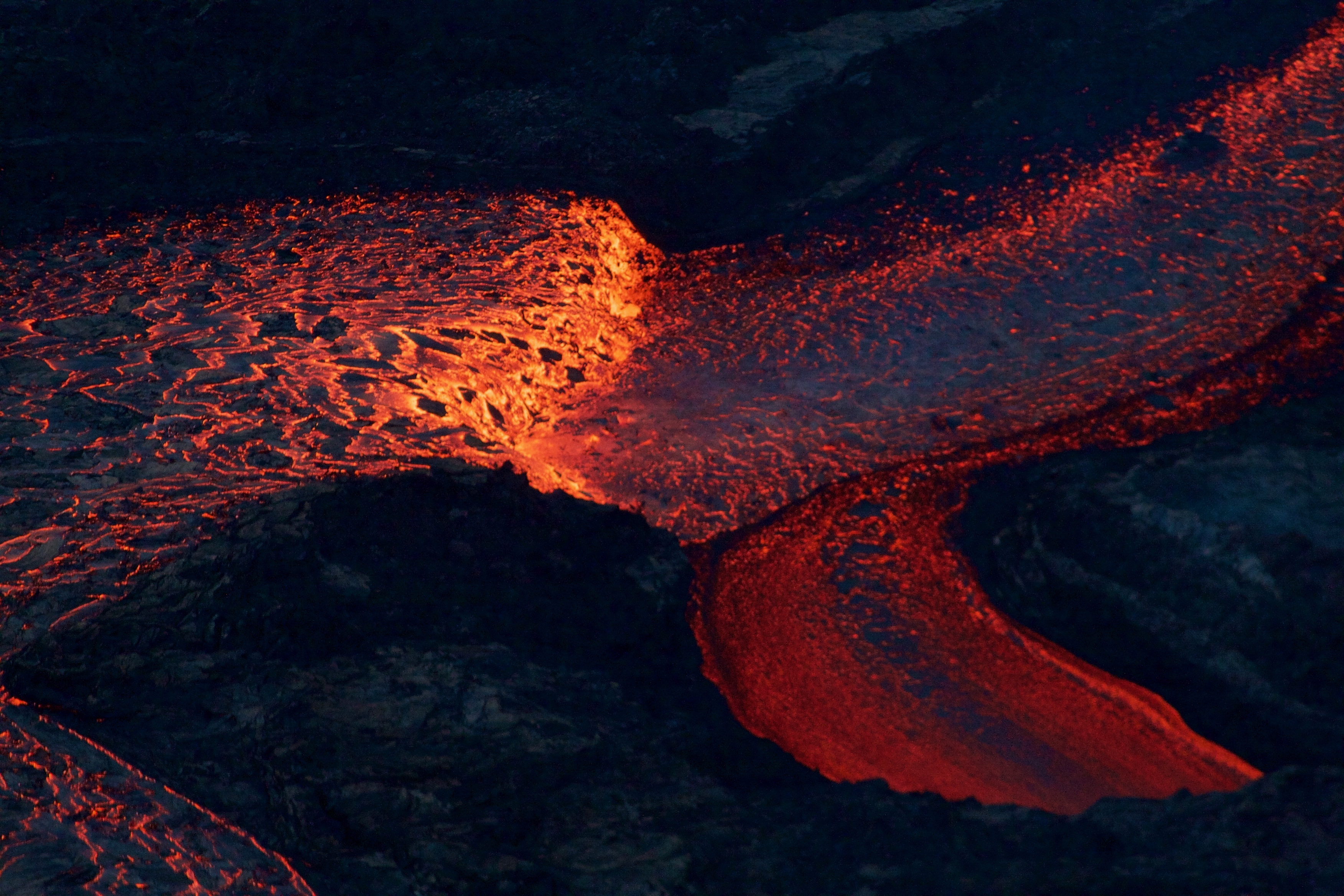 Near the Kapoho Crater, in the area called Four Corners, the lava channel makes a 90-degree bend. After lava exits the bend, it makes a short drop to form a lavafall. A side channel makes a short surface diversion before rejoining the existing channel.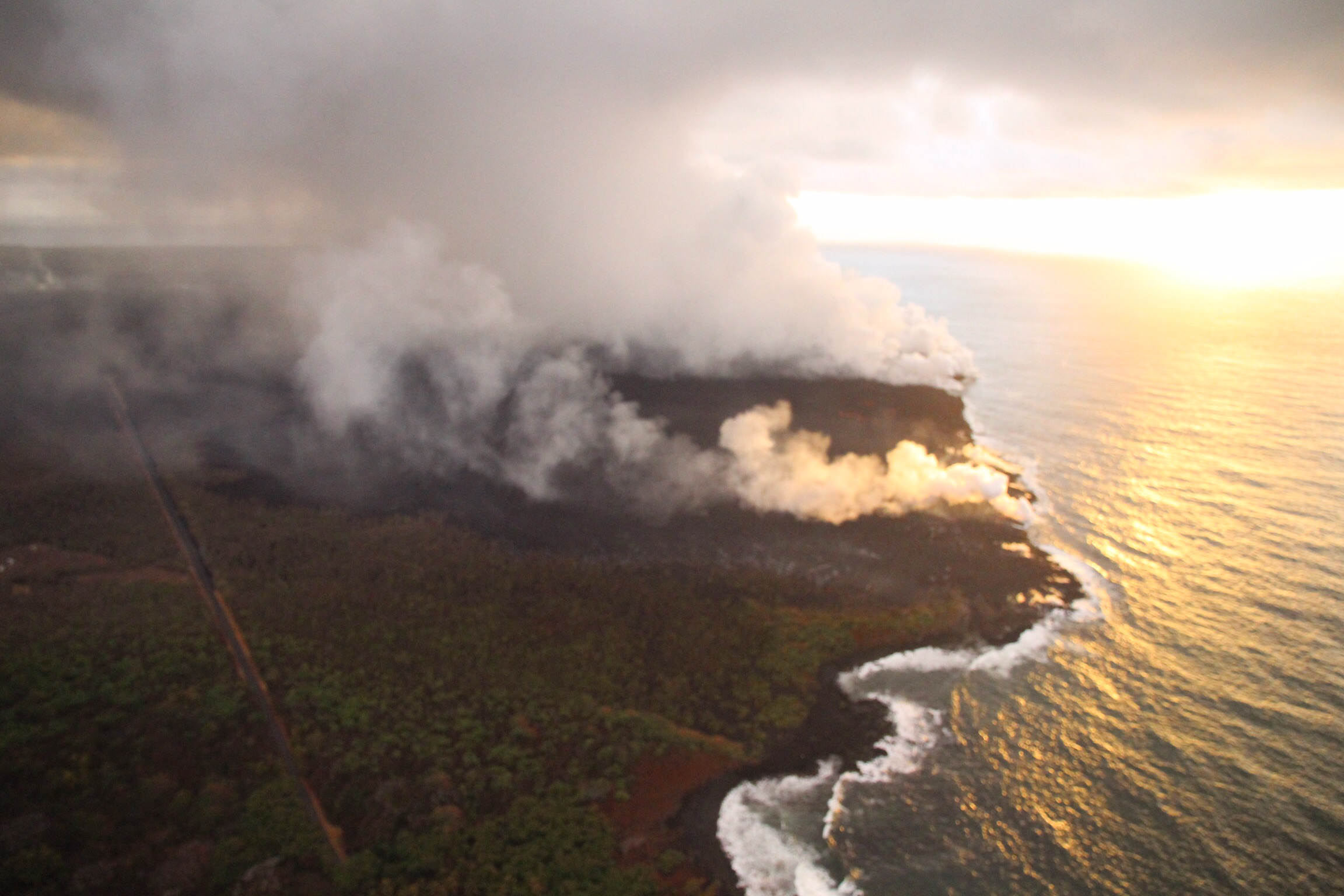 Southern end of the active fissure 8 flow margin north of the Ahalanui Beach Park, known as the warm ponds. The flow margin is estimated to be about 500 m (0.3 mi) from the par